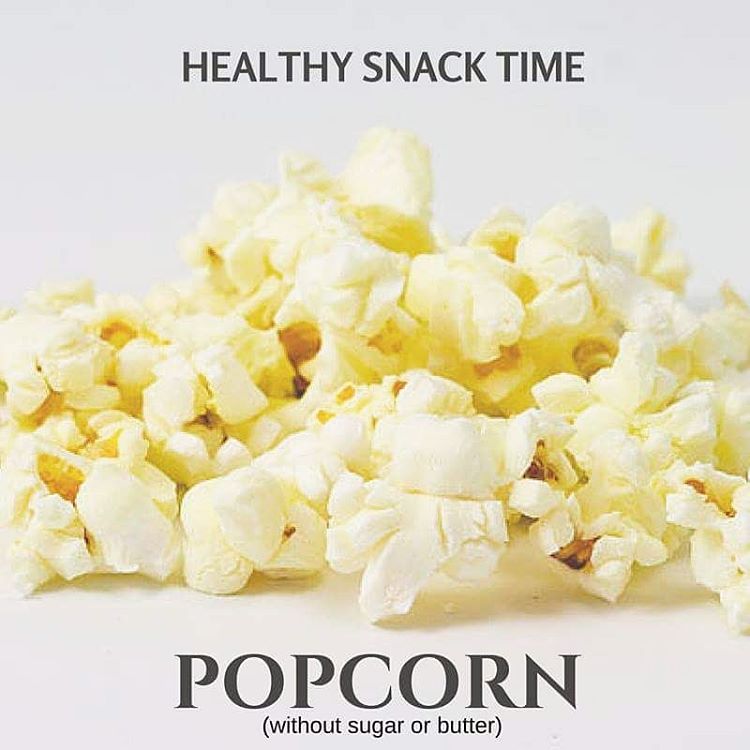 Healthy snack: Popcorns
Did you know that popcorns are high in fiber? Consuming this product on a regular basis does not affect your weight, as long as you consume natural, low in salt and fat.
Popcorns contain corn, which helps you speed up your metabolism and feel no hunger for a few hours, so some nutritionists recommend that can consume a cup or two of popcorn as a snack.
If you have time, you better prepare popcorn at home; otherwise, opt for those that are low in fat and salt, a tablespoon of butter adds 100 calories and a tablespoon of oil adds140 calories; excess of sodium when you put a lot of salt, each gram of sodium retains 5 grams of water.
Remember that the key is not to overdo it. Enjoy them!
You can also try placing them in the microwave beans in a bag, close it well and bake for approximately three minutes. You can give flavor without adding calories! Add chili powder, or a little sea salt and ground pepper, cinnamon + stevia if you want candy, etc.! Some contain palm oil, making the snack in a product rich in saturated fat and therefore unhealthy. Is it just me or I suddenly have the desire to eat them?