Benefits of Turmeric for Men
We all know that the health concerns of men are not limited to matters of the reproductive system, but cover a range of issues that affect male health. But did you know turmeric and curcumin may be among the most effective nutritional supplements a man can take?
What is Turmeric?
Turmeric is a plant, the root of which is ground into a common household spice by the same name. Curcumin is turmeric's principal bioactive molecule, often concentrated and sold as a nutritional supplement.
Curcumin, by way of turmeric, contains well-documented, powerful anti-inflammatory and antioxidant properties.
Taken regularly, curcumin helps men achieve optimal health.
Turmeric Prevents and Eliminates Impotence
Impotence, or erectile dysfunction, is a disorder that commonly affects millions of men worldwide.
Scientists believe curcumin works so well to help men fight impotence because it improves the functions of the circulatory system, enlarging coronary arteries and dilating blood vessels. Animal studies have demonstrated the compound's high efficacy and "prolonged duration of action in enhancing erectile function."
Additionally, curcumin is known to balance cholesterol levels, boost immunity, remove clotting, purify the blood, increase lung health, enhance liver functions, and even reduce and even eliminate chronic pain.
In short, turmeric ensures healthy blood supply to all the different body parts, including the reproductive organs. Regular intake is known to not only eliminate erectile problems, but also reduce the risk of developing impotence in the future.
Turmeric Prevents Heart Disease and Heals Heart Damage
Heart disease is the leading cause of death for men in the United States. Several studies demonstrate curcumin not only shows therapeutic potential in the treatment of heart disease—including heart attack, cardiomyopathy, and arrhythmia—it also protects the heart from damage.
Curcumin is shown to reduce the risk of cardiovascular complications. For example, atherosclerosis is the buildup of fats and plaque inside the arteries. Several studies show that curcumin has an anti-atherogenic effect, protecting the heart from atherosclerosis by reducing cholesterol and blood lipid levels.
Recently, curcumin is also being examined as a way to treat heart failure as well. This is because dietary curcumin is shown to initiate cardiac repair and restore cardiac function after a heart attack.
Turmeric Is a Natural Anti-Diabetic Agent
In 2017 the CDC reported that 11.3 million men were diagnosed with diabetes in the U.S. alone. This disease, characterized by chronically high blood sugar levels, comes in two forms: Type 1 diabetes occurs when the pancreas does not produce enough insulin; Type 2 diabetes occurs when the body's cells fail to respond to insulin.
Curcumin is a natural anti-diabetic agent for three main reasons:
1.) It is shown to be an effective blood sugar reducing agent.
2.) It improves the blood lipid profile of diabetic patients.
3.) It prevents insulin resistance.
Additionally, the antioxidant and anti-inflammatory benefits of curcumin help to generally offset diabetes issues, and to mitigate the associated complications.
In fact, one study in humans found that taking supplemental curcumin for 9 months actually reversed diabetes development!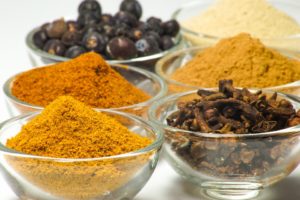 Turmeric Protects the Liver and Prevents Alcohol-Related Liver Disease
Damage to the liver over time results in scarring known as cirrhosis, which can lead to liver failure, a life-threatening condition. In the United States, excessive alcohol consumption is the second most common cause of cirrhosis, following hepatitis C.
Curcumin's anti-inflammatory and anti-fibrotic activity aid in the prevention and treatment of liver cirrhosis.
Heavy drinkers would be wise to add curcumin supplementation to their lifestyle, as low doses of curcumin are proven to protect the liver from alcohol-induced injury by "modulating the alcohol metabolic enzyme activity, the antioxidant activity, and lipid metabolism."
Hepatitis C is a viral infection that causes severe liver inflammation. Amazingly, curcumin actually inhibits hepatitis C virus replication, exerting an anti-viral effect.
Turmeric's curcumin also protects against non-alcoholic liver inflammation and drug-induced liver damage.
Turmeric Has an Anti-Obesity Effect
Obesity, specifically abdominal obesity, is the primary symptom of Metabolic Syndrome (MetS), a condition that occurs when obesity combines with high blood pressure, high blood sugar and high blood lipids. Dangerous to men's health, MetS increases the risk of heart disease, stroke, and type-2 diabetes.
Curcumin fights off MetS because it essentially has an anti-obesity effect, inhibiting the development of fat cells and preventing fat accumulation. Dietary curcumin is found to reduce obesity-induced inflammation and prevent the development of obesity-induced diabetes.
In fact, one study found that participants who took curcumin supplements increased their weight loss from 1.88 to 4.91%, showing an enhanced percentage reduction of body fat from 0.70 to 8.43%!
How to Start Using Turmeric Now
Turmeric is available in most food stores as a spice you may cook with. You can add it to rice, salad dressings, and virtually any other recipe because it has only a mild flavor.
A concentrated extract of curcumin is also available in supplement form in most grocery and vitamin stores. Appropriate doses may vary, take as directed.
—> Are you looking for a natural supplement to help your prostate? Click this link for access to special discounts on our premium, money back guaranteed, natural formula –Ultimate Prostate Support or here for our Turmeric Curcumin.